FREE SHIPPENG on all orders of $30 or more shipped within the 50 United States. Not available for dealers.
Railroad Gifts & railroad specialty items, including railroad patches, railroad, automotive & military hat pins, T-shirts, hats, jackets, hat pins, railroad belt buckles, mugs, key chains and railroad memorabilia and collectables.
Gifts for Rails has been in business for more than 36 years and hopes that you enjoy this site and its more than 4,000 pins, patches, buckles and hats for sale through PayPal where you can use Visa, MasterCard, Discover, and American Express credit cards as well as PayPal. A PayPal account is NOT required in ordr to use your credit card.
If you prefer writing a check, use our Mail-in Order Form.

Railroad Hat Pins
3 inch - Railroad Patches
Cuff Link Sets & Tie Bars


Railroad Hat Pins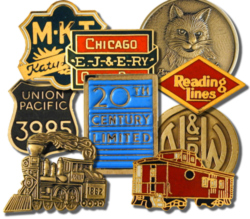 RR Switch Locks & Keys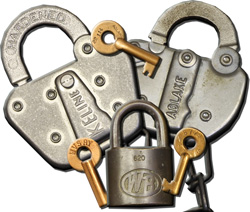 Railroad Patches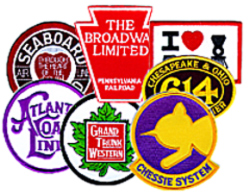 Brakeman's & Conductor's Hats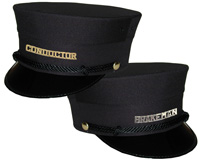 Railroad Switch Keys